Editor Profile
Prof. Debra Nestel, Editor-in-Chief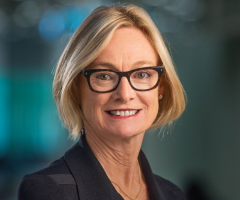 Debra Nestel is Professor of Simulation Education in Healthcare, Monash University, and Professor of Surgical Education, Department of Surgery, University of Melbourne, Australia. Debra was previously Editor-in-Chief (EIC), BMJ Simulation and Technology Enhanced Learning (STEL), and founding EIC, Advances in Simulation. She is program lead for the Graduate Programs in Clinical Simulation (Monash University) and the Graduate Programs in Surgical Education (University of Melbourne). Debra leads a national faculty development program for simulation practitioners – NHET-Sim (www.nhet-sim.edu.au). In 2021, Debra received the award of Member of the Order of Australia for her service to healthcare simulation. She has received other national awards for her work in healthcare simulation and a Presidential Citation from the Society for Simulation in Healthcare. Debra has published over 200 peer-reviewed papers in health professions education, edited books on simulated patient methodology (2015), healthcare simulation (2017), surgical education (2019) and research methods for healthcare simulation (2019) https://www.researchgate.net/profile/Debra_Nestel
---
Latest News
02 Dec, 2023
Educators know the importance of communities of practice, of coming together as colleagues, collaborators, experts, and novices to learn from, with and about each other. In that spirit, a passionate group of Simulation enthusiasts gathered at Bond University on the Gold Coast to share the latest evidence and experiences in healthcare simulation at Simulation: Reconnect 2023.
---
14 Nov, 2023
Collaborate, Connect & Chat—three powerful words chosen by the conference organising committee to
encapsulate and establish the tone for the inaugural Transpacific Simulation Alliance Event. Convened by the
California Simulation Alliance, the Hawai'i State Simulation Collaborative, and the Victorian Simulation
Alliance, this boutique conference was held against the magnificent backdrop of Waikiki, Hawai'i, 17-20
October 2023.
---
22 Aug, 2023
ASPiH conference 2023: Sustainable Simulation. 6th to 8th November 2023 at the Hilton Metropole Hotel in Brighton, UK.
---
04 Jul, 2023
Writing retreat for healthcare simulation researchers (October 17, 18 and 20, 2023 in Honolulu, Hawai'i)
---
03 May, 2023
This NHS E SE Regional Conference to "Optimise Simulation" offers opportunities to present and share simulation activity with e-Posters, short oral presentations, workshops, and collaborative networking.
---
17 Feb, 2023
On the 7th December 2022, the Faculty of Health Sciences at the Australian Catholic University (ACU) ran its 12th Simulation Health Education Showcase. The Simulation Showcase is built on the philosophy of collaboration, which is why for the last 12 years, it has been delivered in partnership with the Australian and New Zealand Laerdal Medical team and offered free to all attendees. The theme this year was Innovation and inclusion for continuing learner centred simulation which was reflected by the attendee representation from nine health disciplines, from both industry and academia.
---
---
Useful links
---
Indexing
The International Journal of Healthcare Simulation - Advances in Theory & Practice (IJoHS) is a single-blind peer-reviewed open access journal. The journal currently publishes free of any article processing charges.
The journal is a member of Crossref and is actively exploring opportunities for inclusion in the leading scientific indexes. Each article is given a unique digital object identifier (DOI), these are shared with the scientific community through channels including Crossref and Google Scholar.
---
---
Official Journal of
International Journal of Healthcare Simulation is the official journal of the Association for Simulated Practice in Healthcare, Society for Healthcare Simulation, India and Pan Asia Simulation Society in Healthcare.
---