Editor Profile
Prof. Debra Nestel, Editor-in-Chief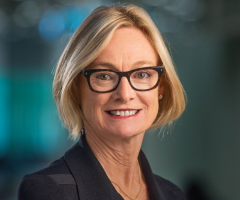 Debra Nestel is Professor of Simulation Education in Healthcare, Monash University, and Professor of Surgical Education, Department of Surgery, University of Melbourne, Australia. Debra was previously Editor-in-Chief (EIC), BMJ Simulation and Technology Enhanced Learning (STEL), and founding EIC, Advances in Simulation. She is program lead for the Graduate Programs in Clinical Simulation (Monash University) and the Graduate Programs in Surgical Education (University of Melbourne). Debra leads a national faculty development program for simulation practitioners – NHET-Sim (www.nhet-sim.edu.au). In 2021, Debra received the award of Member of the Order of Australia for her service to healthcare simulation. She has received other national awards for her work in healthcare simulation and a Presidential Citation from the Society for Simulation in Healthcare. Debra has published over 200 peer-reviewed papers in health professions education, edited books on simulated patient methodology (2015), healthcare simulation (2017), surgical education (2019) and research methods for healthcare simulation (2019) https://www.researchgate.net/profile/Debra_Nestel
---
Latest News
03 Nov, 2022
Simulation-based education (SBE) is "massively on the rise, highly technological, but under-theorised". A cross-institutional team in Scotland was recently awarded a Scottish Medical Education Research Consortium (SMERC) grant to explore questions relating to how SBE sits within its wider ecosystem.
---
01 Nov, 2022
The Scottish Simulation Journal Club (SSJC) group curates a virtual, monthly journal club designed for busy but intellectually hungry people. Recent articles are selected, presented, and explored (both practically and academically) in an inclusive, lively, and conversational format.
---
01 Nov, 2022
The King Fahd Armed Forces Hospital organised the first Medical Education: Transformation & Innovation Conference. Held in Jeddah, Saudi Arabia, the conference attracted delegates from across the Kingdom.
---
01 Nov, 2022
Virtual reality (VR)-based, artificial intelligence (AI) driven conversational agents to train de-escalation skills
---
01 Nov, 2022
The UK National Association for Simulated Practice in Healthcare, ASPiH, hosts the National Conference, face-to-face, in Birmingham, November 6-8, with Masterclasses on Sunday, at the Birmingham Hilton Metropole. The very timely theme is "All Things Being Equitable" and the programme is packed with excellent keynote speakers, exhibition, and attendee presentations, posters and workshops.
---
---
Useful links
---
Indexing
The International Journal of Healthcare Simulation - Advances in Theory & Practice (IJoHS) is a single-blind peer-reviewed open access journal. The journal will publish free of any article processing charges for the first 12 months of publication.
---
---
Official Journal of
International Journal of Healthcare Simulation is the official journal of Society for Healthcare Simulation, India and Pan Asia Simulation Society in Healthcare.
---